Connecting over the Internet (unattended)
With Remote Utilities you can connect to a remote PC located behind a firewall and/or router using an Internet-ID connection. No additional router configuration is required on the remote side.
This tutorial explains how to connect to a remote PC with the Host installed for unattended access. For information on how to connect to a remote PC with Agent for spontaneous support, please refer to Connecting over the Internet using Agent.
Configuring Host
1. Right-click the Host icon and select Internet-ID Connection Settings: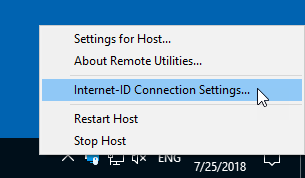 2. Click Get New ID:
3. A unique Internet-ID code will be generated. Note and record the ID and close the window.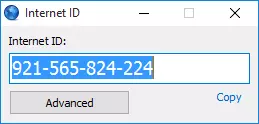 Configuring Viewer
1. Start the Viewer app and click Add connection: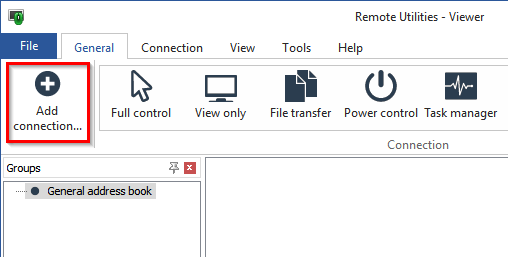 2. Enter a descriptive name and the Internet-ID of the Host PC. Click OK:
3. Enter Host access password in the password prompt and click OK:
4. The remote session will start in the selected connection mode. In this example it's the Full Control mode:
5. The connection will be saved to your address book automatically: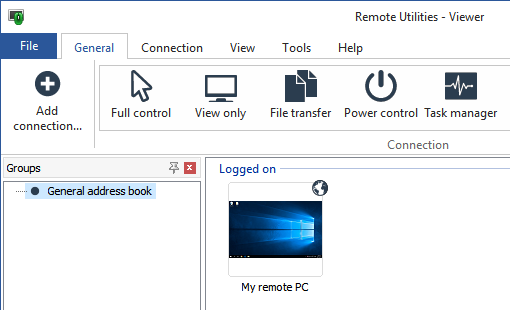 Tip
If you have difficulty making the Internet-ID connection work, please check this troubleshooting guide.
Remember
You do NOT have to generate an Internet-ID code for each remote session. The Internet-ID code is unique and remains the same unless you manually change (re-generate) it.