Connecting over the Internet (unattended)
With Remote Utilities you can connect to a remote PC located behind a firewall and/or router using an Internet-ID connection. No additional router configuration is required on the remote side.
You can connect to a remote PC where either the Host or Agent is running. Both modules are essentially the same with the major difference being that the Host can be used for unattended and attended support, whereas Agent is suitable for attended-only support.
This tutorial explains how to connect to a remote PC with the Host installed. For information on how to connect to a remote PC with Agent running on it, please refer to Connecting over the Internet using Agent.
Before you start
Install the Viewer and Host on the admin (local) and remote PC respectively. When installing the Host make sure you set access password as prompted by the installation wizard.
Make sure both computers have working Internet access.
Configuring Host
1. Right-click the Host icon and select Internet-ID Connection Settings: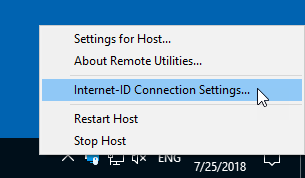 2. Click Get New ID:
3. A unique Internet-ID code will be generated. Note and record the ID and close the window.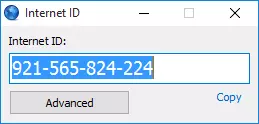 Configuring Viewer
1. Start the Viewer app and click Add connection: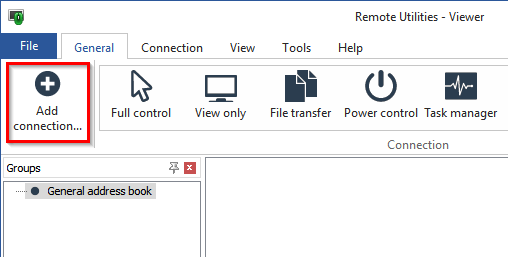 2. Enter a descriptive name and the Internet-ID of the Host PC. Click OK:
3. Enter Host access password in the password prompt and click OK:
4. The remote session will start in the selected connection mode. In this example it's the Full Control mode:
5. The connection will be saved to your address book automatically: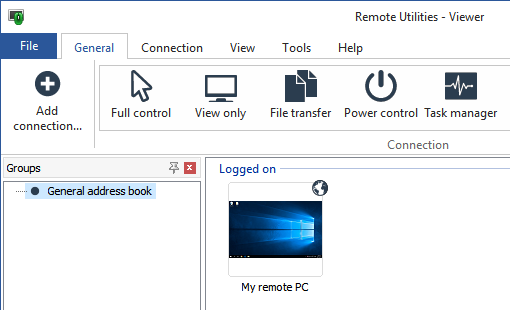 Tip
If you have difficulty making the Internet-ID connection work, please check this troubleshooting guide.
Remember
You do NOT have to generate an Internet-ID code for each remote session. The Internet-ID code is unique and remains the same for a given computer.