About MSI Configurator
Overview
Use the built-in MSI Configurator to create a custom Host or Agent package. You can send the custom Host package to remote users for manual installation or use it for an automated installation via GPO.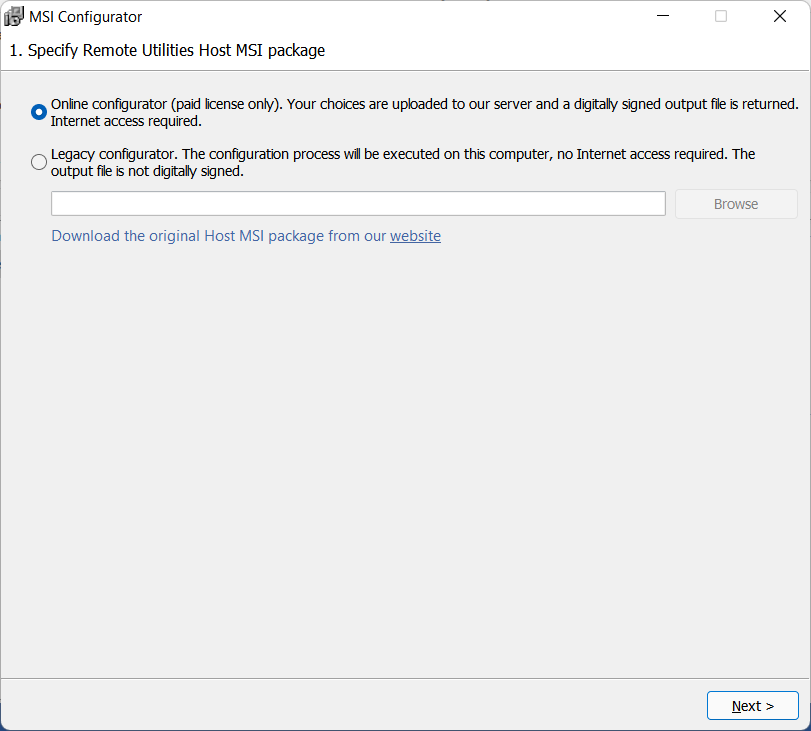 ---
Get your package digitally signed
If you have a commercial Remote Utilities license, your custom package can be signed with our digital signature. Just select the Online configurator option in the beginning of the configuration process. Your choices will be sent to our configuration server and a digitally signed output file will be built for you to download.
If you'd rather keep the entire configuration process under your control or sign the output file with your own digital signature, select the Legacy configurator option.
---
Select your package format
In step 2 of the configuration process you can select the type of your custom package.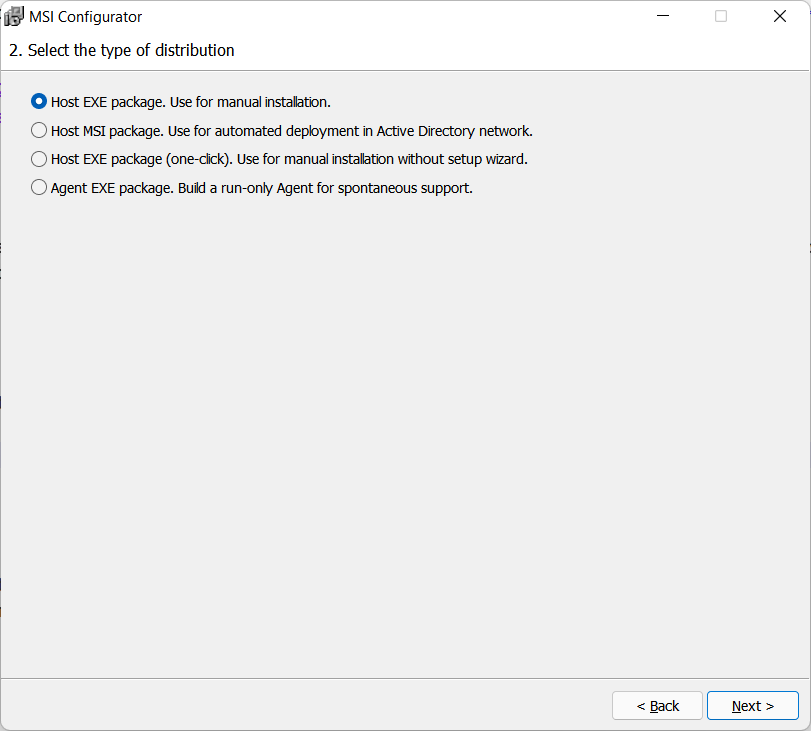 Host EXE package—similar to the regular Host installation file, only with your custom settings.
Host MSI package—use for push-installing Host in a Windows/Active Directory network.
Host EXE package (one-click)—Host can be installed in one-click. No setup wizard is shown.
Agent EXE package—Agent with custom settings, logo and welcome text.
---
Receive access credentials via email
In step 3 of the configuration process you can add your SMTP server credentials. This feature allows you to get your remote Host access credentials sent to you upon Host installation. See this sample tutorial.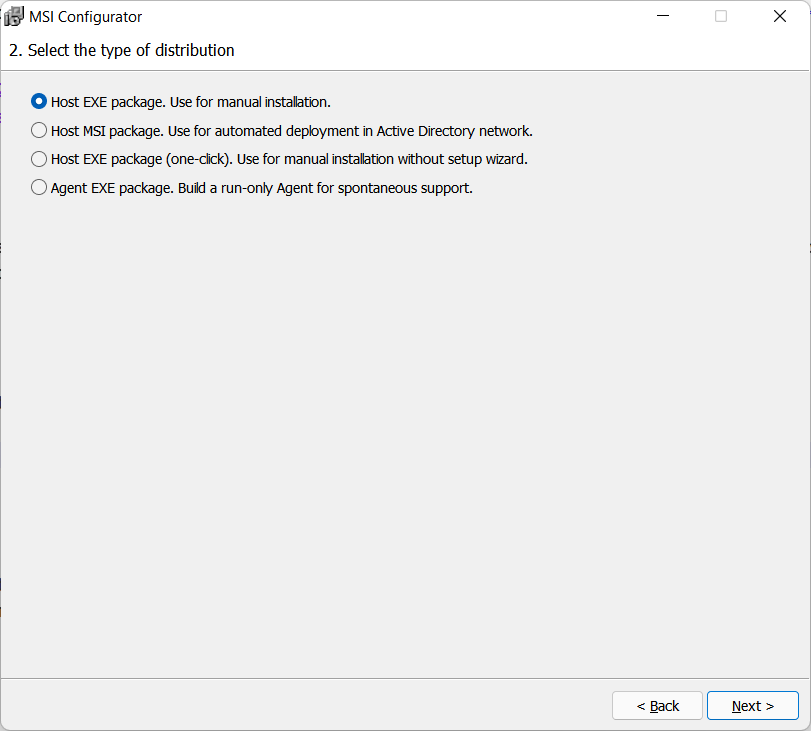 ---
Choose intermediate server
You can choose which intermediate (routing) server this Host will use for Internet-ID connection. This can be our public servers in the cloud or your on-premises RU Server.
---
Add your logo and welcome text
When you build an Agent package, you can add your graphic logo and welcome text to be shown in the Agent window. See this sample tutorial.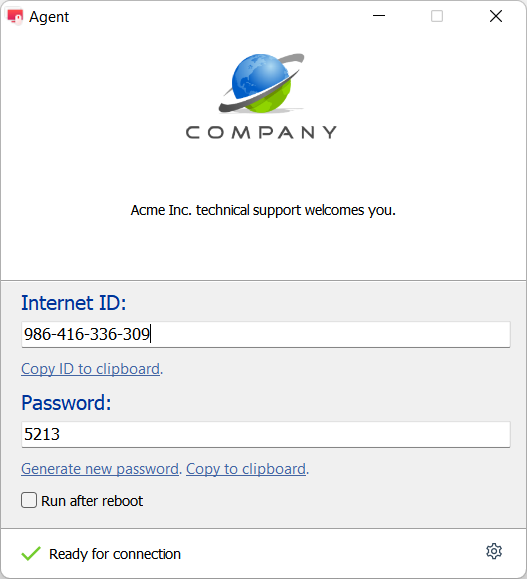 ---
Configure settings
In the last step of the configuration process you can configure the settings for Host or Agent—depending on the chosen package type—or skip the settings configuration.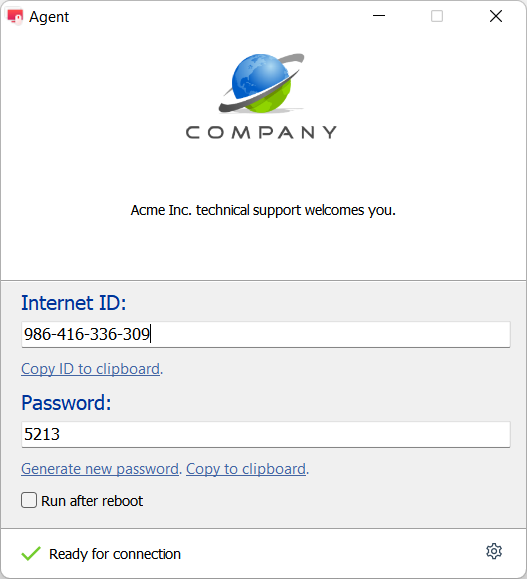 Be careful when updating your existing Host installations with your custom package. Choices that you make in step 4 may affect your existing Host settings. The table below shows what happens in each possible case:
| | | |
| --- | --- | --- |
| | Fresh installation | Updating existing Host |
| Pre-configure | Host will use the settings that you specify during configuration. | Host will use the settings that you specify during configuration and previously used settings will be overwritten. |
| Skip settings configuration | Host will install with the default settings. Security settings including the access password will be empty (not set). | The settings will remain the same as they were prior to the update. |