About MSI Configurator
Overview
Use the built-in MSI Configurator to create a custom Host or Agent package. You can send the custom Host package to remote users for manual installation or use it for an automated installation via GPO.
To open MSI Configurator, go to Tools→MSI configurator:

---
Get your package digitally signed
If you have a commercial Remote Utilities license, your custom package can be signed with our digital signature. Just select the Online configurator option in the beginning of the configuration process. Your choices will be sent to our configuration server and a digitally signed output file will be built for you to download.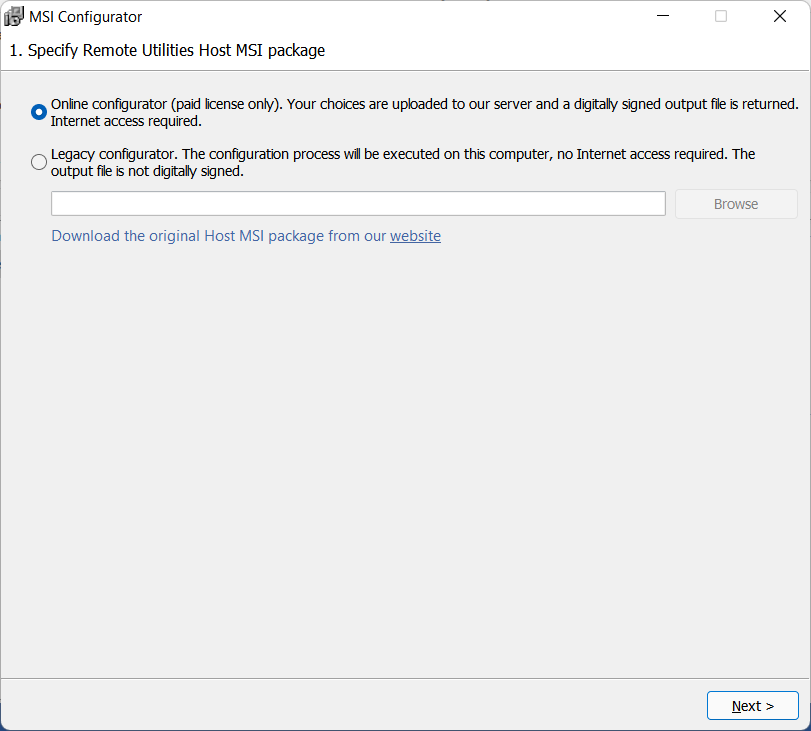 If you'd rather keep the entire configuration process under your control or sign the output file with your own digital signature, select the Legacy configurator option.
---
Select your package format
In step 2 of the configuration process you can select the type of your custom package.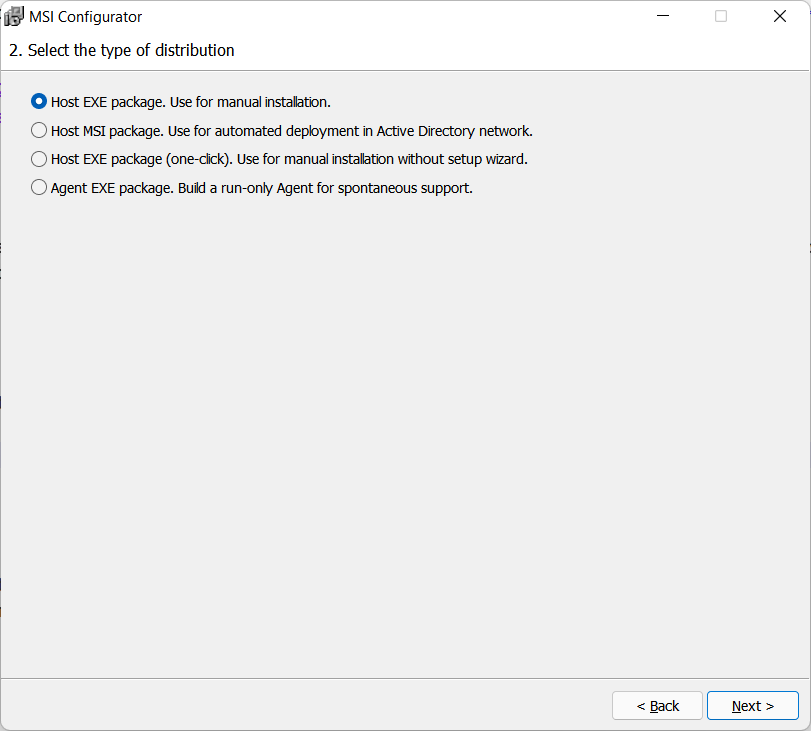 See Choose your package for more information on the different package options.
---
Receive access credentials via email
In step 3 of the configuration process you can add your SMTP server credentials. This feature allows you to get your remote Host access credentials sent to you upon Host installation.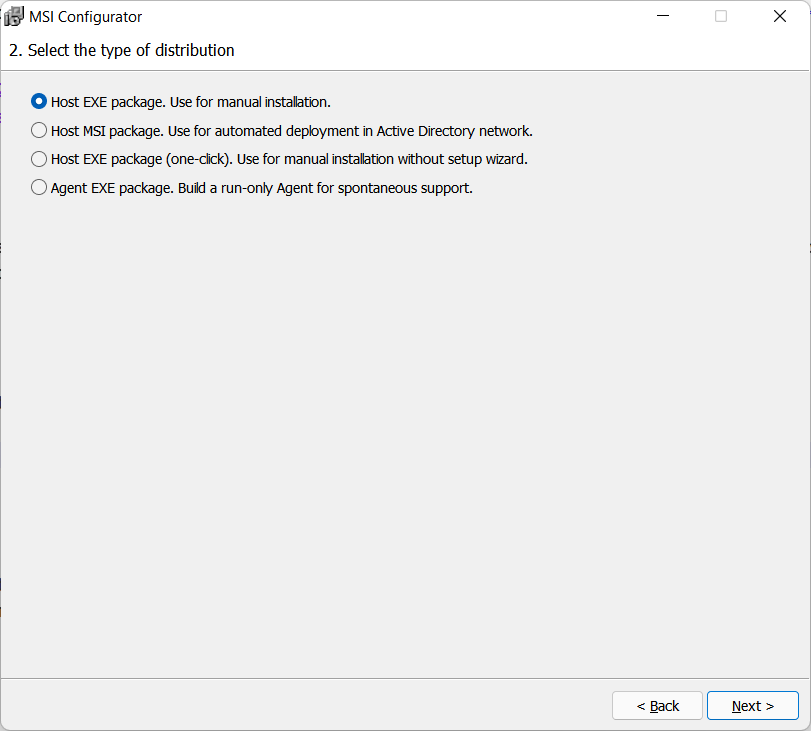 See Configure Internet-ID for more information.
---
Choose intermediate server
You can choose which intermediate (routing) server this Host will use for Internet-ID connection. This can be our public servers in the cloud or your on-premises RU Server.
---
Add your logo and welcome text
When you build an Agent package, you can add your graphic logo and welcome text to be shown in the Agent window. See Add Your Logo for instructions.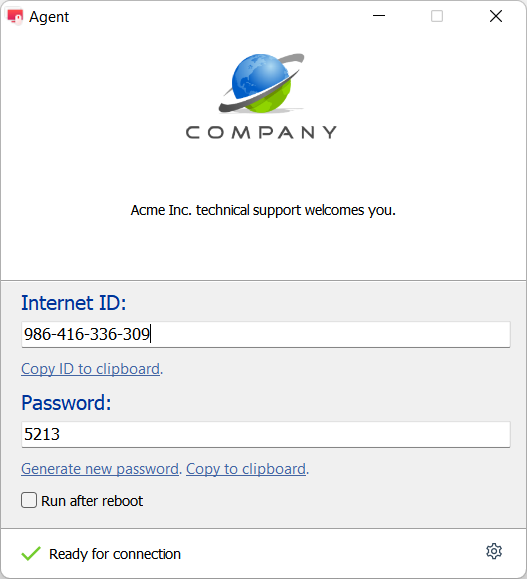 ---
Configure Host or Agent settings
In the last step you can configure the settings for Host or Agent—depending on the chosen package type—or skip the settings configuration. See Configure Host settings for more information.