Remote Utilities® is highly configurable and secure remote desktop software for IT professionals. You can view screens remotely, send keystrokes, control the mouse pointer, transfer files and do any other operation just as if you were physically sitting in front of the remote PC.
Main Program Modules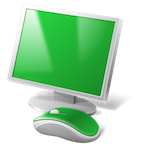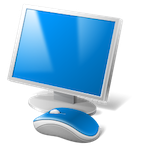 Remote module — Host
The Host must be installed on each remote workstation. The remote service starts automatically and grants you unattended 24/7 access to remote workstations and servers in any location.
---
Additional Modules
The following modules provide additional capabilities:

Agent
The Agent can be used instead of Host for spontaneous access.

Server
The server is a self-hosted relay server that can be installed on your premises.
Portable Viewer
Use the portable Viewer to access remote workstations from a USB stick. Downloadable here.
For power users, there's plenty to like about Remote Utilities. Several connection modes are offered beyond the full remote desktop experience. There's also a file transfer mode, remote device manager, registry viewer, remote webcam access, and a terminal mode — which is an excellent way to perform simple command line tasks from a distance.
Ultimate Security
All data traffic is encrypted using industry-standard encryption algorithms — RSA-2048 for initial key exchange and AES-256 for subsequent data transfer. Learn more about security.
Active Directory Support
Browse the Active Directory tree within the program in real time. No need to set up every remote computer — access Active Directory workstations and servers with one click using Windows credentials.
Firewall Bypass
Assist a remote customer or colleague instantly through a firewall bypass connection. No network configuration is necessary — connect from anywhere with just an ID and password.
MSI Configuration and Deployment
Configure an MSI installer for further deployment across your local network, or customize the remote Agent module with your logo and welcome text for attended support.
Power Control
Reboot a remote PC in normal or safe mode, shut it down, lock it or put it to sleep, all as if you were able to physically press the Power and Reset buttons.
Mobile Client
Access computers from anywhere using the free Viewer for Android and iOS. Stay in control of your remote PCs while on the road or out of the office.