Remote Registry
The Remote registry connection mode allows you to edit remote PC registry just like the Windows regedit.exe utility.
Starting Remote Registry mode
On the General tab select Remote Registry and double-click on a connection in your address book: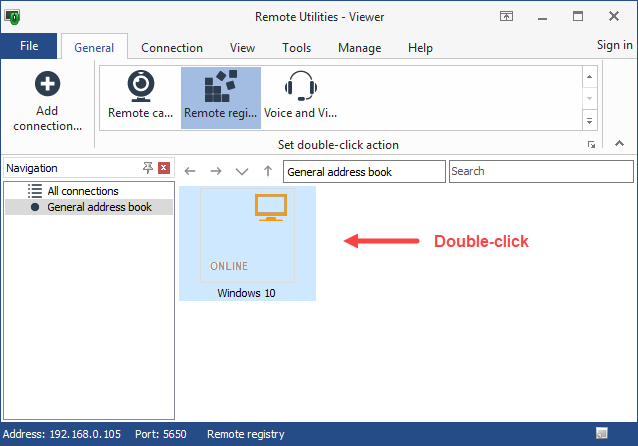 Alternatively, right-click on the connection icon and select Other modes → Remote Registry from the menu:
Enter the access password and click OK:

The Remote Registry window will open: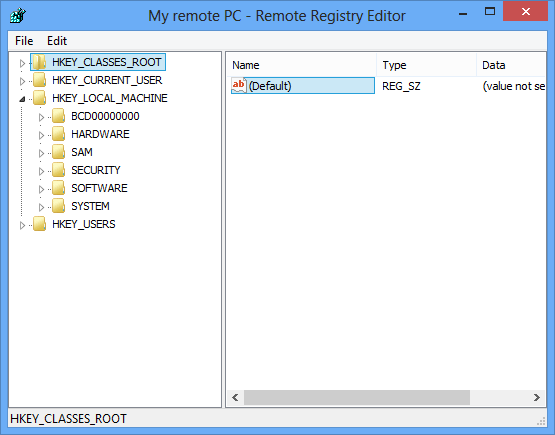 Main menu
File menu
Use the File menu commands to import and export registry data.
Edit menu
Use the Edit menu commands to create new and modify existing registry keys and values.