Ask User Permission
With the Ask user permission feature enabled the program shows a message on the remote PC that prompts the remote user to accept or reject an incoming connection:

Enabling Ask user permission
1. On the remote computer, right-click the Host icon in the system tray and select Settings for Host:
2. In the settings configuration window select Confirmation on the left and enable Ask user permission: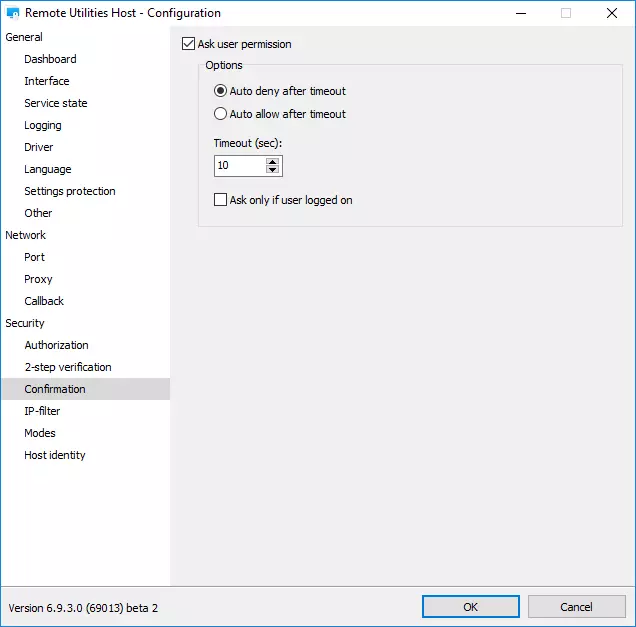 3. Change additional options if necessary and click OK to close the settings window.
Additional options
The following options let you modify the way this feature works:
Auto deny after timeout — automatically deny the connection after the specified time
Auto allow after timeout — automatically accept the connection after the specified time
Timeout — set the timeout in seconds
Ask only if user logged on – with this option enabled, the feature will only work for the currently logged in Windows user. Use this feature if you want to access the remote PC without restrictions when no Windows user is being currently logged in.
Global settings vs. individual user settings
These Ask user permission settings are global settings that apply to all users. However, if you use Remote Utilities Security authentication method you can set individual per-user settings that override the global settings. See Remote Utilities Security for more information.