Task Manager
Use the Task Manager mode to view processes, windows, services and users on the remote computer.
Starting Task Manager mode
On the General tab select Task Manager and double-click on a connection in your address book: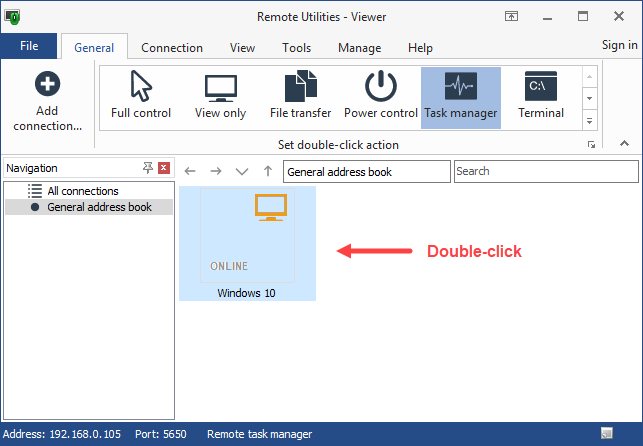 Alternatively, right-click on the connection icon and select Task Manager from the menu:
Enter the access password and click OK:

The Task Manager window will open. The window has four tabs.
Processes tab
Refresh button - refresh the processes list manually
Execute - launch the Execute mode
Kill process - kill the selected process
Refresh speed - set the auto-refresh interval in seconds
Windows tab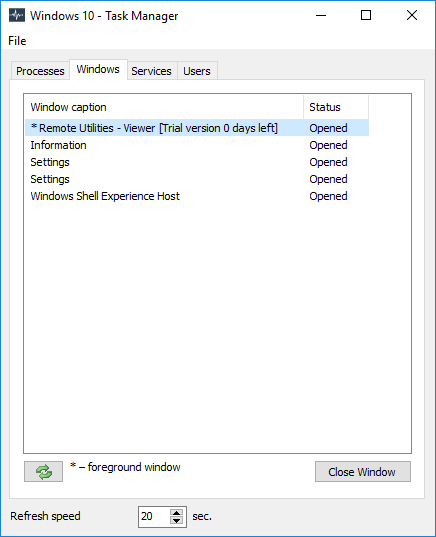 Refresh button - refresh the list of windows manually
Close window - close the selected remote window
Services tab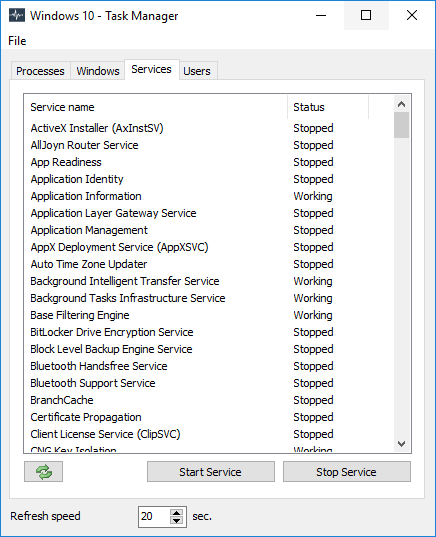 Start Service - start the selected remote service
Stop Service - stop the selected remote service
Users tab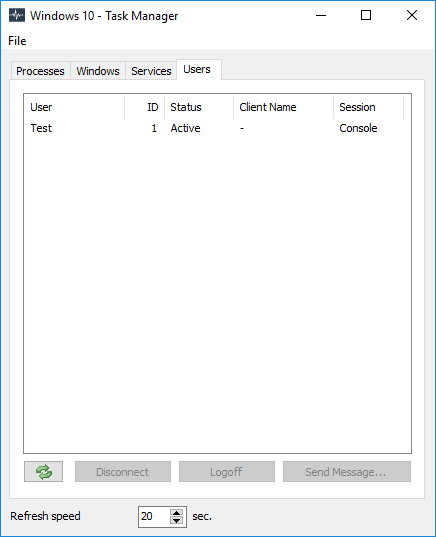 Disconnect - disconnect the selected terminal user
Logoff - log the selected terminal user off
Send message - send simple text message to the selected user: