Startup mode
In the Service state tab you can check if Remote Utilities Host service is installed and running as well as change how the Host should be started.
Changing startup mode
The Host service starts automatically with Windows by default. To change this to a manual mode:
1. Right-click the Host icon in the system tray and select Settings for Host:
2. Select the Service state tab: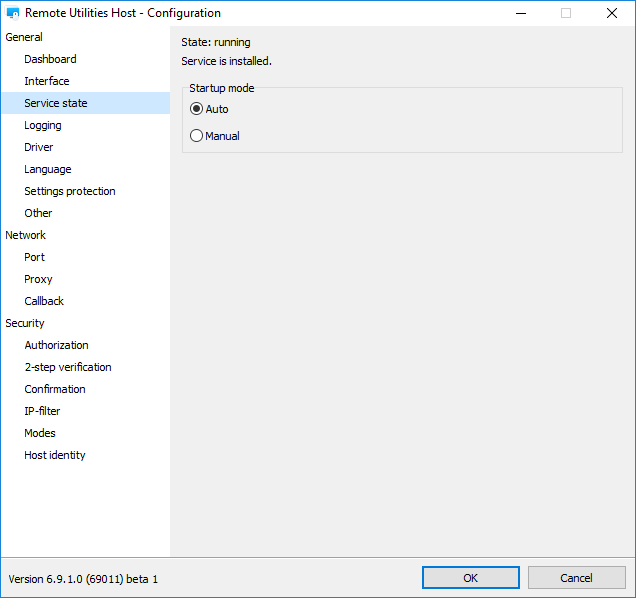 3. Select Manual and click OK.
4. Right-click on the Host icon and select Restart Host.
Starting Host manually
The correct way to start the Host service is shown below. Please, do not run the Host by clicking on the executable files in the Host installation folder.
1. In the Windows search box type "Start Host".
2. Click Start Host in the search results.