Remote Printing
You can print a remote document on a local printer without having the original application installed on your local PC.
In order to use this feature you must agree to install a virtual printer driver during Host installation, which is checked by default: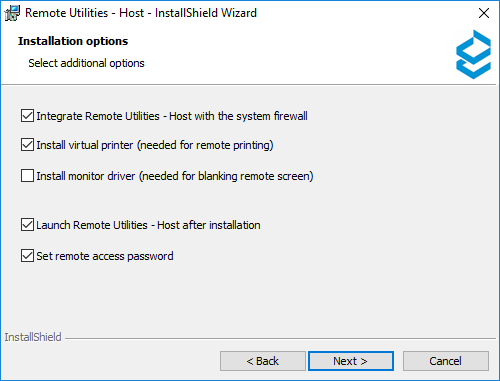 A new printer called "Remote Utilities printer" will appear in Devices and Printers on the remote PC after you have installed the Host: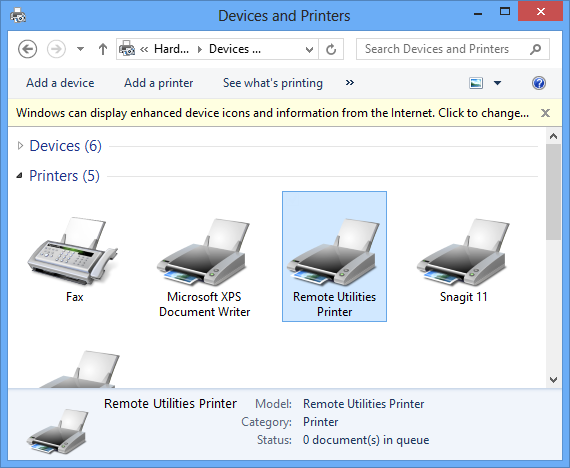 Printing the remote file
Open the source document on the remote PC. Use the Print.. command as you would normally do when printing. However, instead of selecting your regular printer, select the Remote Utilities printer. Click Print.
The Host will send print data to the Viewer and the following window will appear on the Viewer side:
Use the buttons at the top to print the pages immediately or save them for printing later.