Voice and Video Chat
The Voice and Video Chat mode allows you to talk to the user sitting at the remote PC and view the image from their web camera on your screen.
Starting Voice & Video chat mode
On the General tab select Voice and Video chat and double-click on a connection in your address book:
Alternatively, right-click on the connection icon and select Other modes → Voice and Video chat from the menu:
Enter the access password and click OK:

The Voice & Video chat window will open: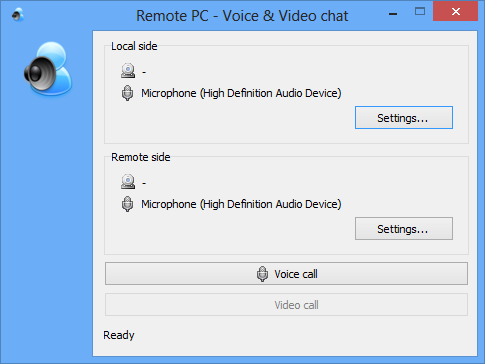 Settings - click Settings to access video and audio settings for the local and remote PCs
Voice call - start voice-only chat (no video)
Video call - start voice and video chat
Making a call
To make a voice or video, call click Voice call or Video call in the Voice & Video Chat window. A call prompt window will open on the remote PC:

The remote user must select one of three options:
Answer - answer the call without video
Answer with video - engage in the voice and video chat, where the sides will see each other provided they have web cameras connected to their PCs
Decline - decline the call
Once the remote user selects Answer or Answer with video the chat window will open: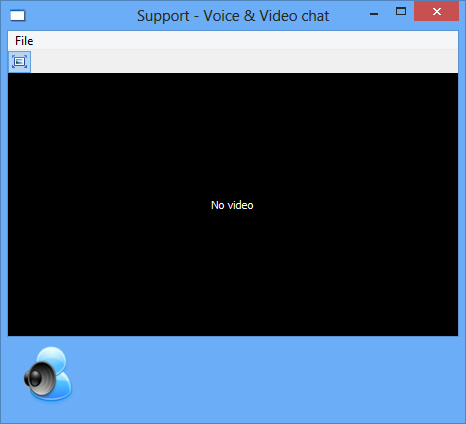 When the remote user answers with video, a camera image is shown in the window.
Settings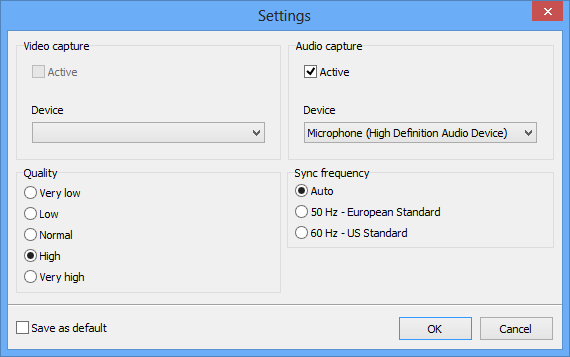 Active - enable/disable video/audio capture
Device - select video/audio device on the remote PC
Quality - video quality from very low to very high (selecting lower quality improves performance)
Sync frequency - sync frequency. 'Auto' is recommended.
Save as default - save the selected options as default