Other Settings
Interface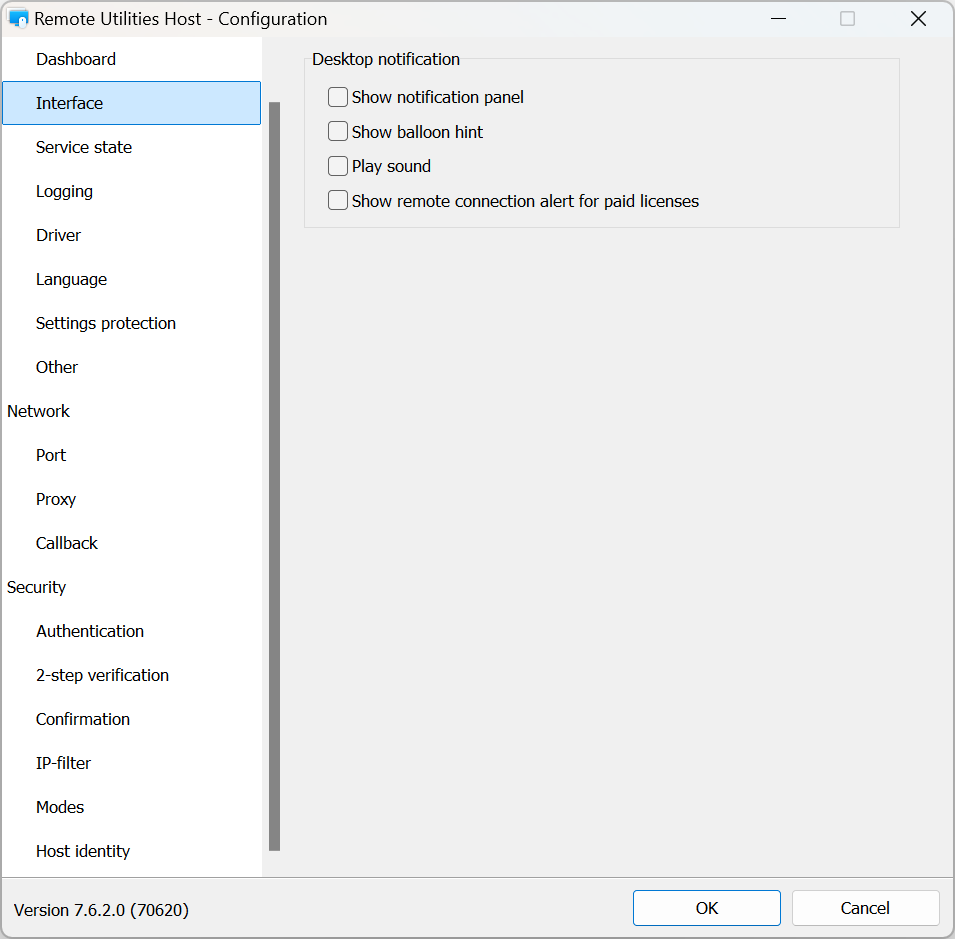 Hide tray icon menu—do not display the Host menu when right-clicking the Host icon in the system tray.
Hide "Stop Host" and "Restart Host" menu items—remove these menu items from the tray icon menu (requires Host restart).
Show notification panel—show notification panel (requires Host restart).
Show balloon hint—show a standard Windows balloon hint when the remote connection is established.
Play sound—play sound when the remote connection is established.
Show remote connection alert for paid licenses—show a visible connection warning at the bottom right corner of the screen (persistent for free license owners, and optional for paid license owners).
---
Logging
Use file event log—log events to a file.
Use Windows event log—log events to Windows event log.
Show logs folder—opens Host log folder. See Host log for more information.
---
Driver
---
Language
Choose Host interface language and click OK. Host restart required.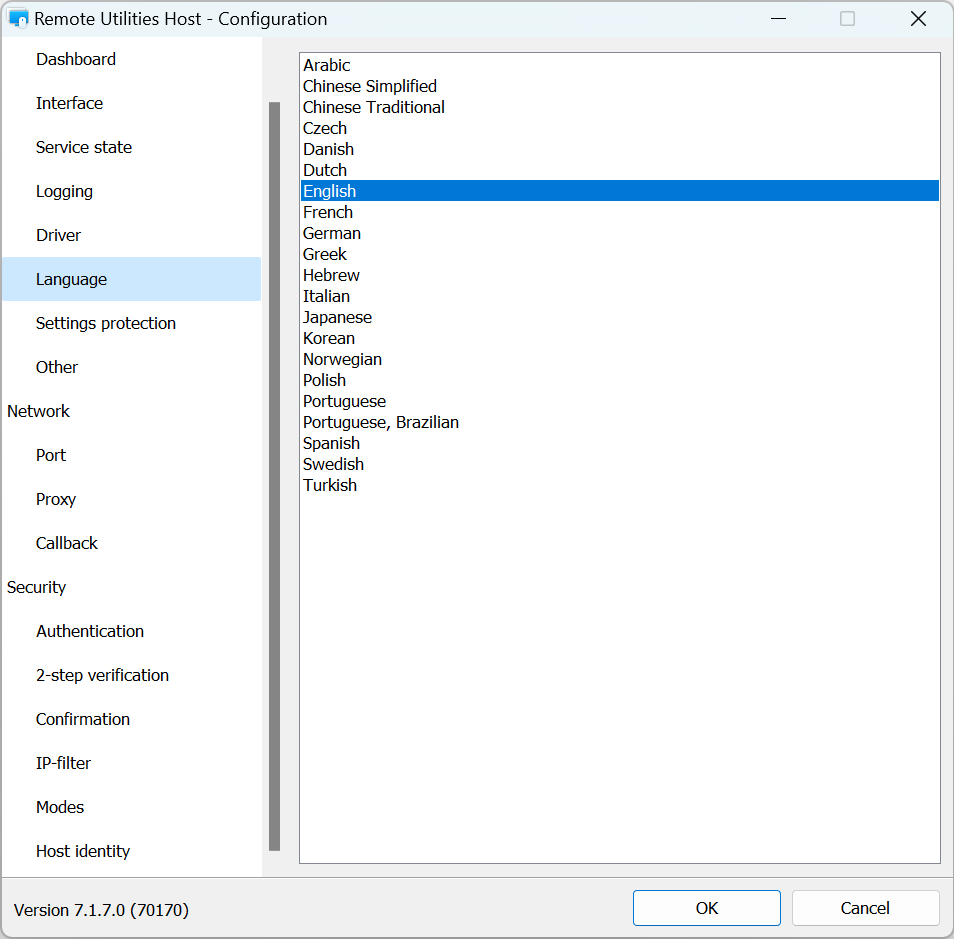 ---
Other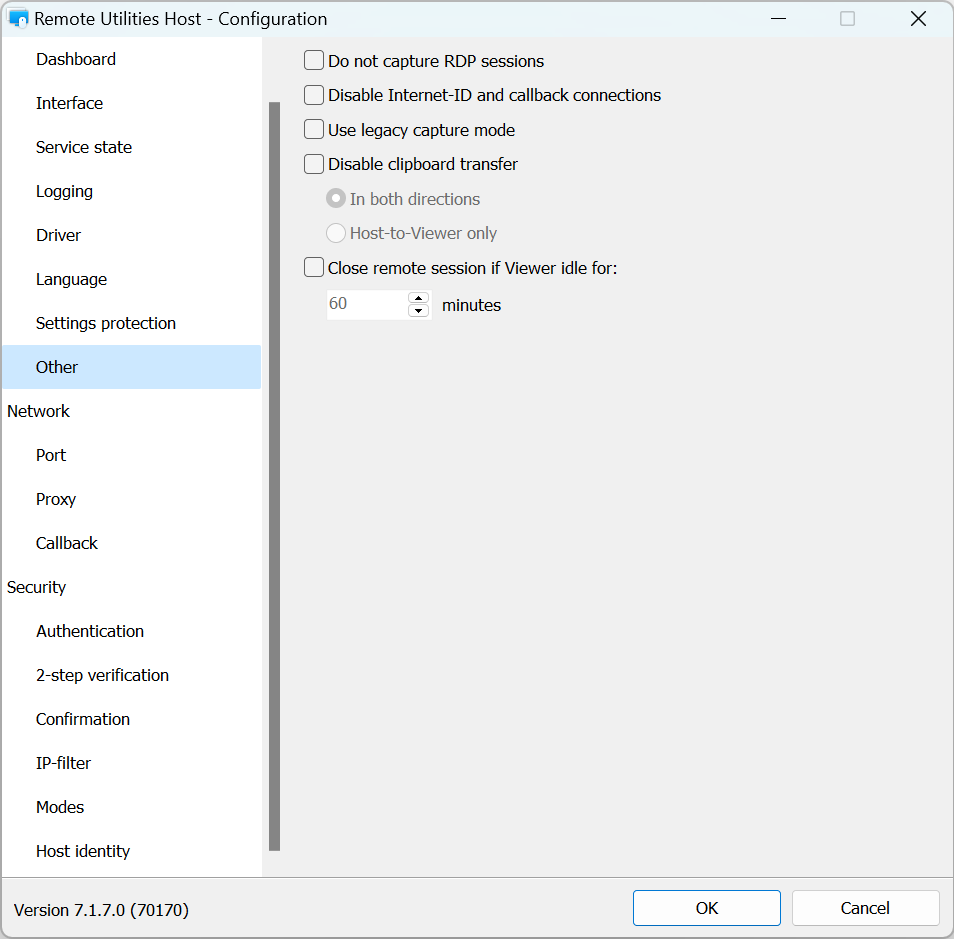 Do not capture RDP sessions—turn on this option, if you do not want to capture remote (RDP) terminal sessions.
Disable Internet-ID and callback connections—restrict this Host to accepting direct connection only.
Use legacy capture mode—turn on this option if you have issues when using the Full Control and View mode.
Disable clipboard transfer—turn off the automatic transfer of clipboard contents.
Close remote session if Viewer idle for—if there is an active remote session and Viewer stays idle\not used for specified interval the session will be terminated by the Host.