Terminal
The Terminal mode gives you full access to the command line on the remote computer. You can work in this mode the same way as you work with the cmd.exe system tool.
Starting Terminal mode
On the General tab select Terminal and double-click on a connection in your address book:
Alternatively, right-click on the connection icon and select Terminal from the menu:
Enter the access password and click OK:

The Terminal window will open: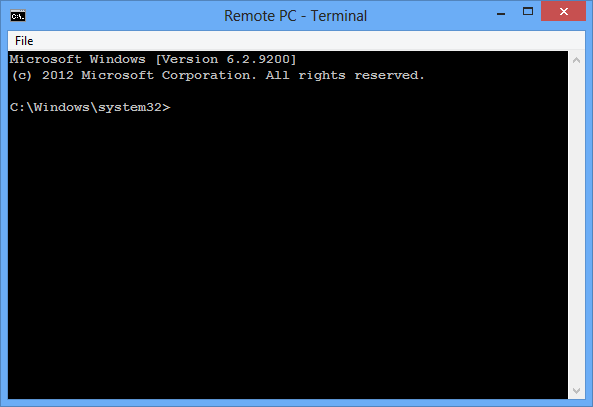 It is possible to work both as a system account and as the current interactive account. To switch between the accounts use the File menu: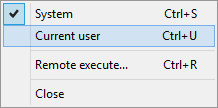 Important!
Remote execute menu item launches the Execute connection mode.