Host Log
There are three logs available on the Host side:
Own connection log (file event log).
Writing events to Windows event log.
Host installation log.
---
File event log
By default, this log is turned on in Host settings: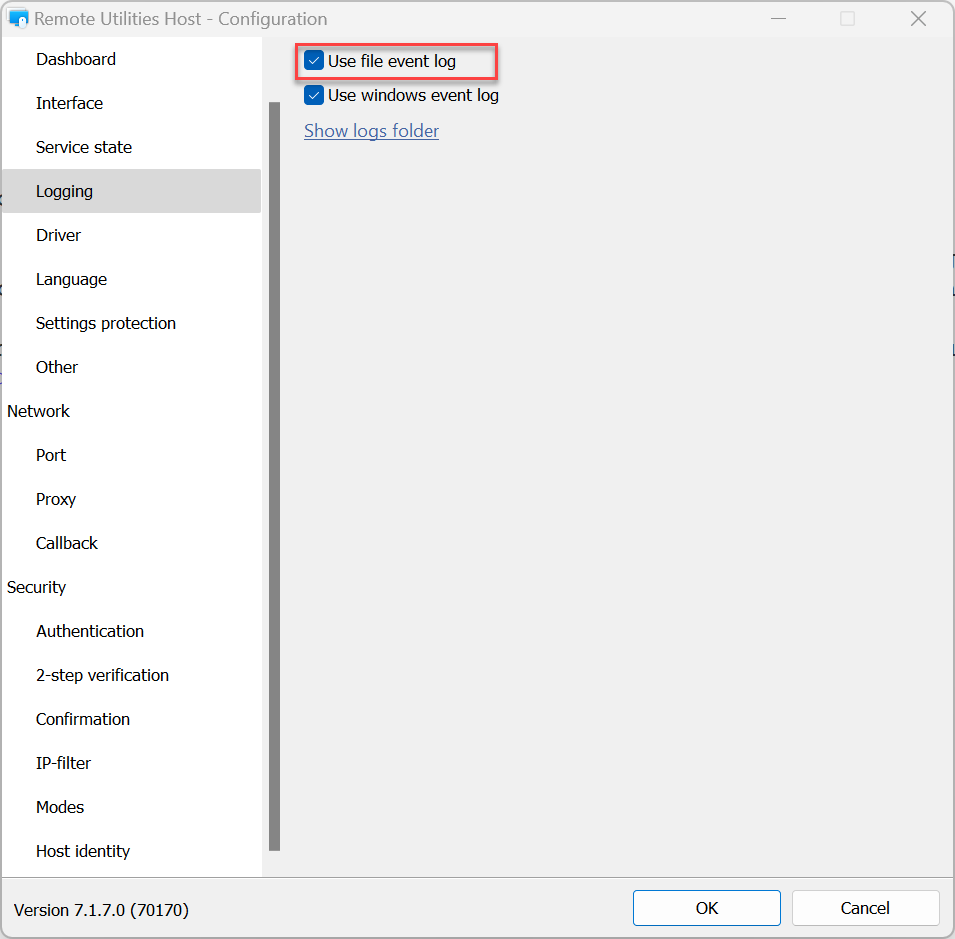 Log files are stored in the HTML format in the C:\Program Files (x86)\Remote Utilities - Host\Logs\ folder. Use this log to troubleshoot connectivity issues. Also, this log provides information about when this Host was accessed and in what connection mode.
---
Windows event log
This log is turned off by default. To enable it go to Host settings, choose the Logging tab and select Use windows event log: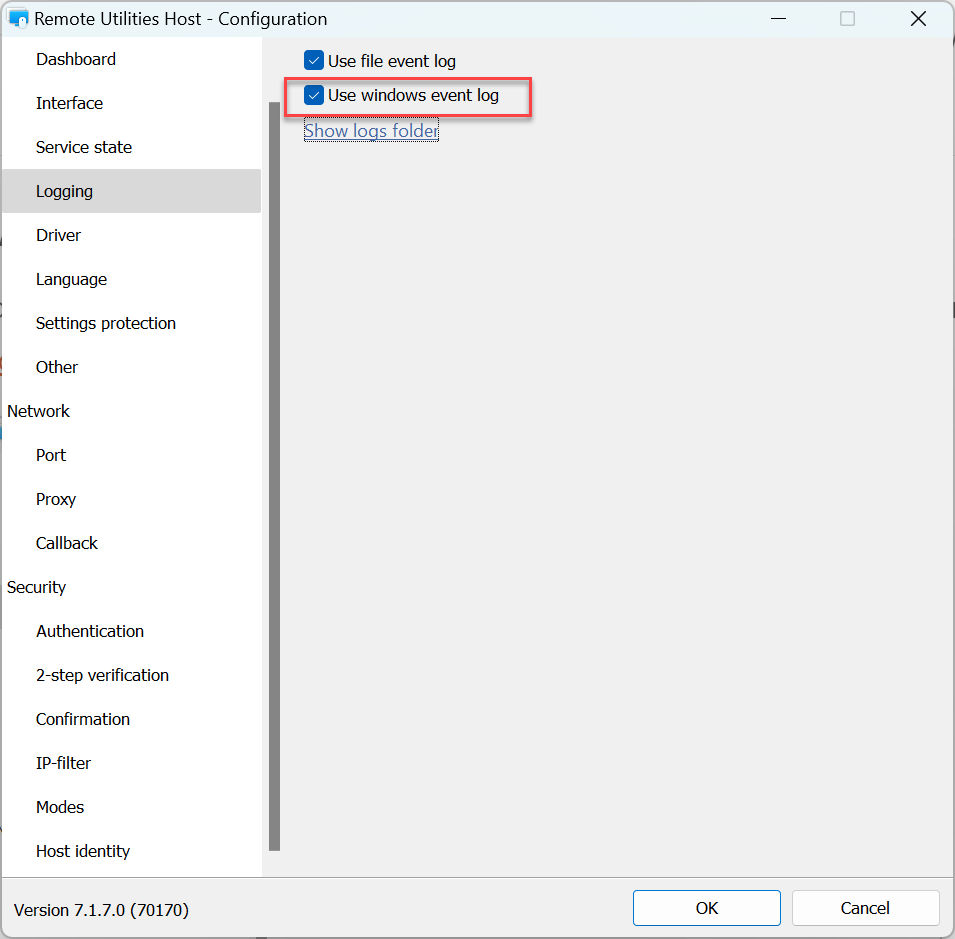 ---
Installation log
The Host installation log is stored in the C:\ProgramData\Remote Utilities\install.log file. Use this log to troubleshoot Host installation issues.