Before you start:
Install the latest version of the Viewer on the computer where you are going to run the configuration process.
Download the latest version of the Host .msi installer. You do not have to install it — just download it.
If you already have the Host installed and running on the computer where you are going to run the configuration process — stop the Host (right click on the Host tray icon and select Stop Host).
Where to use
The Standard MSI configuration option is suitable for both manual installation and remote deployment in a local network.
Sample goals
For the purposes of this tutorial, we will assume you have the following goals:
Goal 1

You do not want the program to install its icons in the Windows Start menu.

Goal 2

You want to be able to access remote Hosts using Windows credentials (e.g. on a domain).

Goal 3

You are going to directly connect to remote Hosts using their IP addresses or computer names. Therefore you do not need to enable firewall bypassing capabilities (Internet ID).
Let's see how you can configure the Host installer to achieve these goals.
Configuration process
Run the Viewer as an administrator, select Tools ➝ MSI Configurator:

Step 1: Select the path to the Host file
Specify the path to the downloaded Host installer file (.msi) and click Next.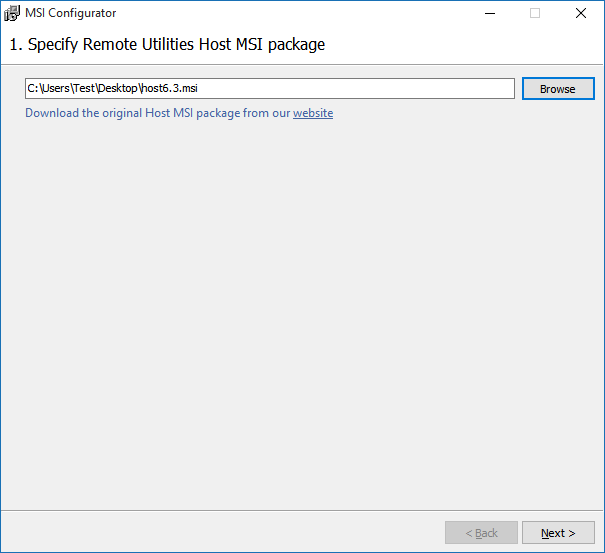 Step 2: Select the type of distribution
Select Standard MSI package and click Next.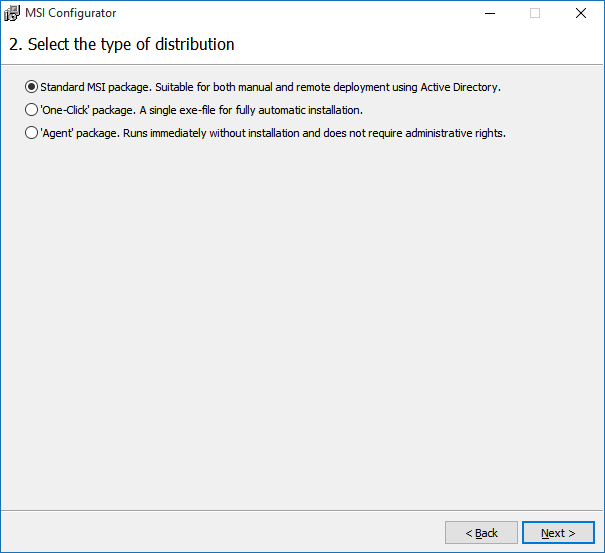 Step 3: Advanced options
Skip the Internet-ID tab. On the Other tab, check the Do not create shortcuts in the Start menu option (Goal 1). Click Next.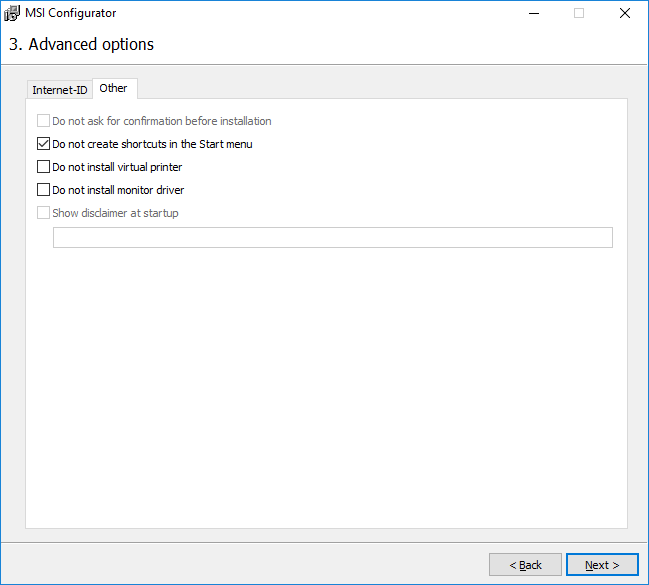 Step 4: Settings update
Select Pre-configure Host settings and click Finish.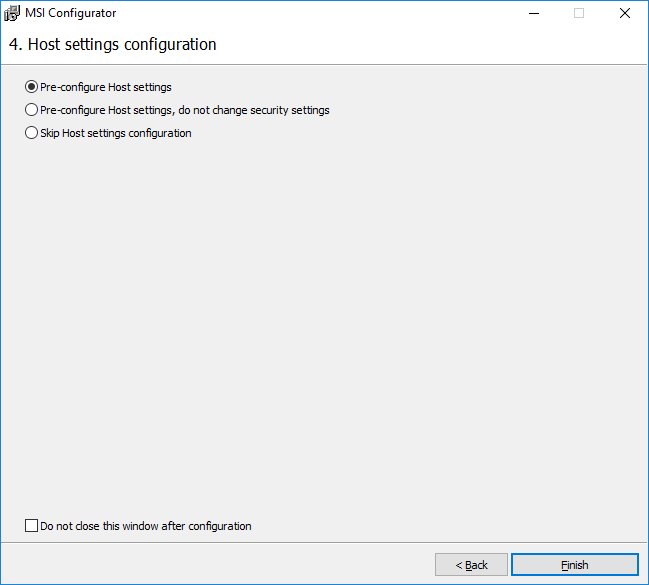 You will be prompted to specify a destination for your configured MSI installer. Select a destination and click Save.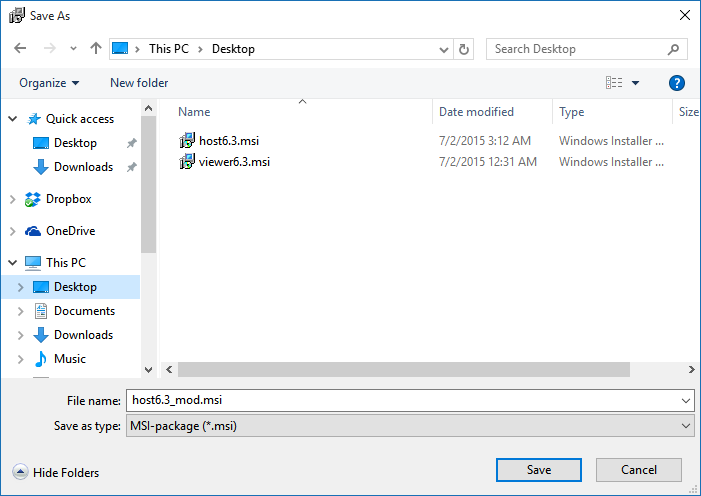 The Host settings window will open: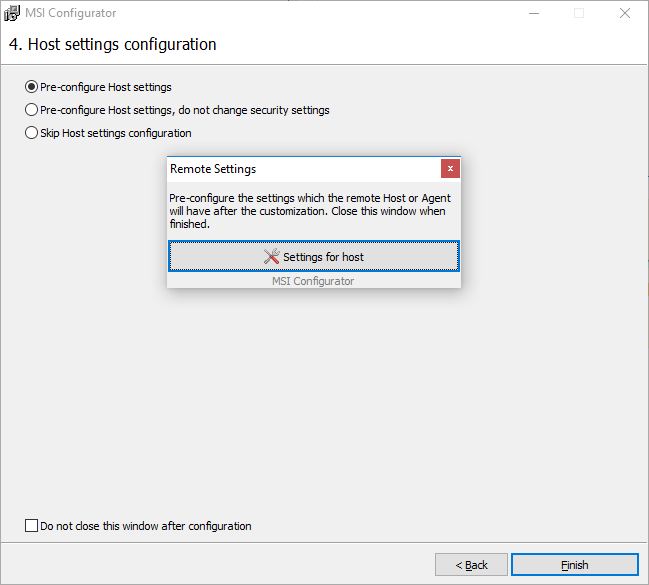 Step 5: Pre-configuring Host settings
In order to set the authorization method to WinNT (Goal 2):
Click Settings for Host and select Security.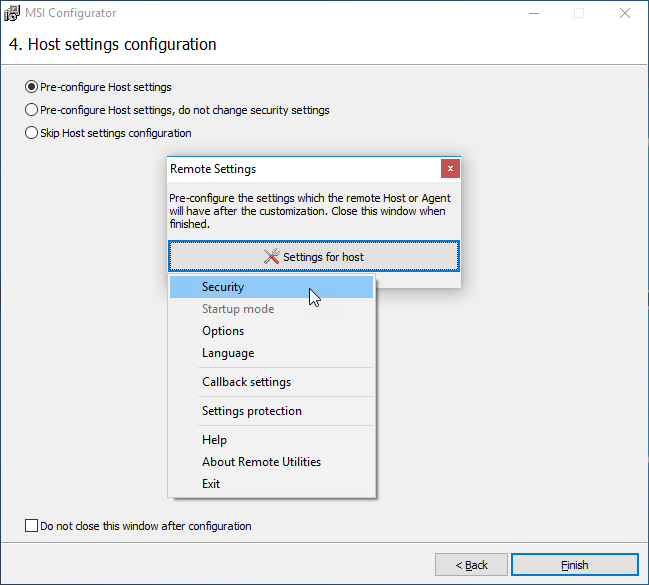 Select WinNT security and click Permissions.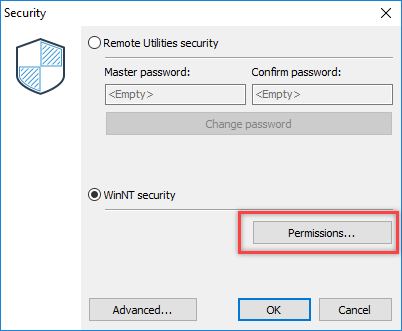 Click Add.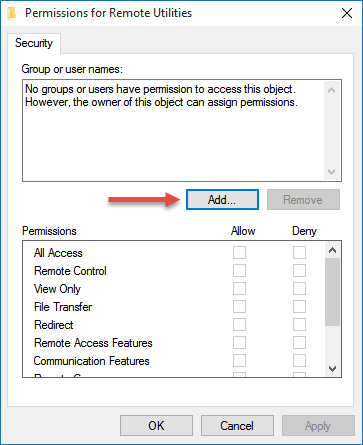 Select a user (or a group) whom you want to allow access to the Host. Click OK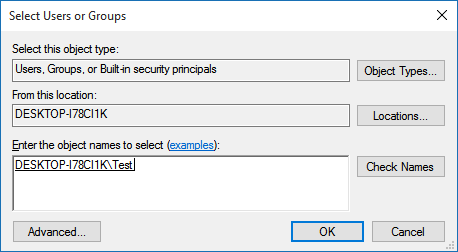 In the Permissions section, select the specific permissions that will be granted. You can add multiple users and specify different permissions for each user.
Click OK and close the Security dialog.
In order to disable the Internet ID feature (Goal 3):
Click Settings for Host again and select Options.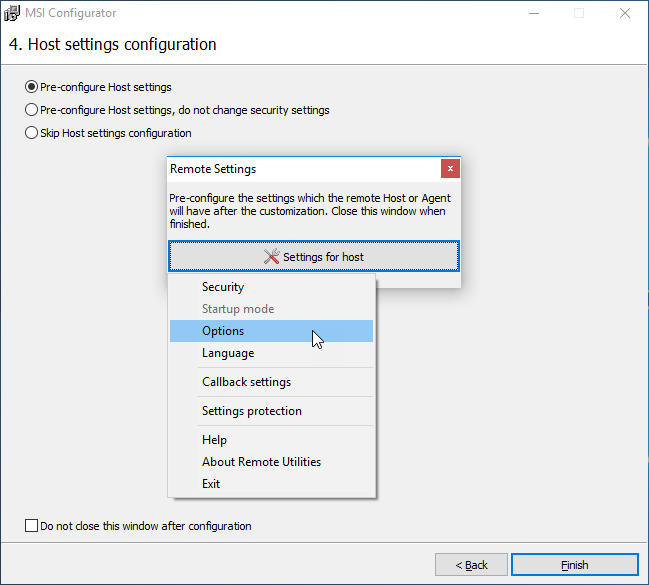 On the General tab check the Disable Internet ID and callback connections checkbox. Click OK.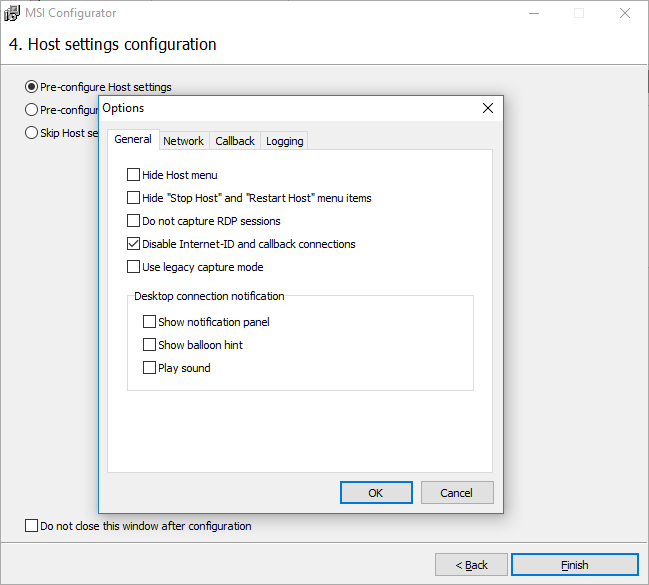 Important!
Disabling Internet ID in the Host settings ensures that the Host only accepts direct connections and will not communicate with a third-party server on the Internet. This is suitable for highly secure environments to restrict Host access to LAN/VPN connections only.
Close the Settings window by clicking the X button at the top-right corner of the window. The configuration process will begin.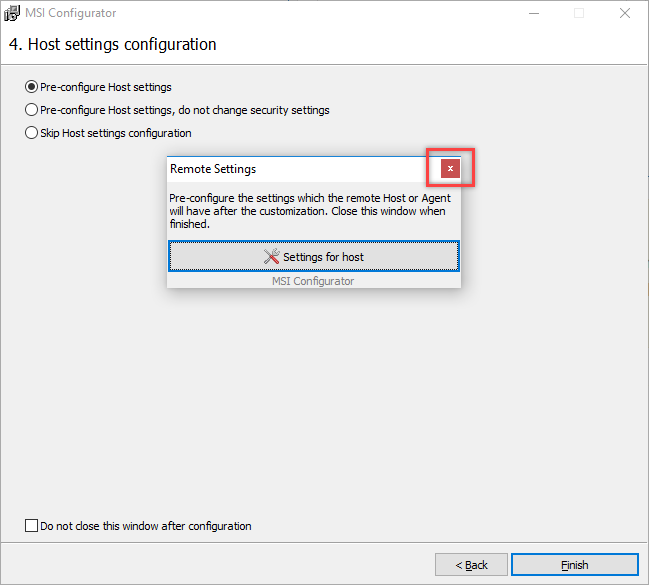 It may take a few moments before the configuration process is finished. When the process is complete, a thank you message will appear: