Upcoming Feature Preview: Remote Printing
The ability to print a remote document on the local printer has long been asked for. Today we're happy to announce that this feature has already been implemented and will be available in the next minor update - version 5.4. This post is a sneak peek into how remote printing works in Remote Utilities.
The process is pretty straightforward. During Host 5.4 installation the remote printer driver will be installed automatically (you'll be able to skip driver installation if you wish). If you leave the defaults unchanged, a new printer will appear in Devices and Printers on the remote PC after you have installed the Host: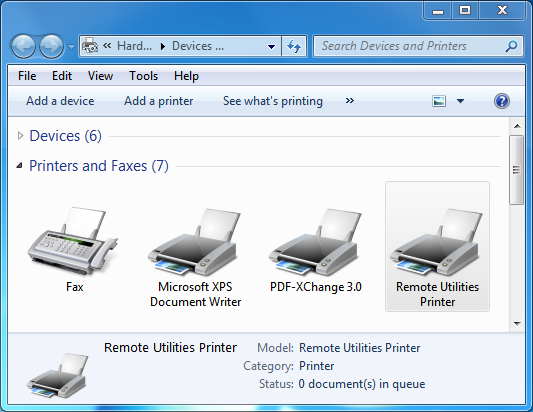 Here's how remote printing works. On the remote PC you open the document that you want to print on the local printer. This may be a Word document, for example. Then you run the Print.. command as you would normally do when printing something. However, instead of selecting your regular printer you need to select the Remote Utilities printer: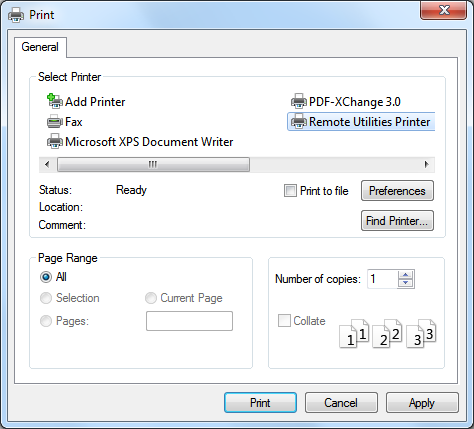 Once you click the Print button the Host will send printer data to the Viewer. The dialog below will appear on the Viewer side. Here you can select what pages to print and/or save for printing later: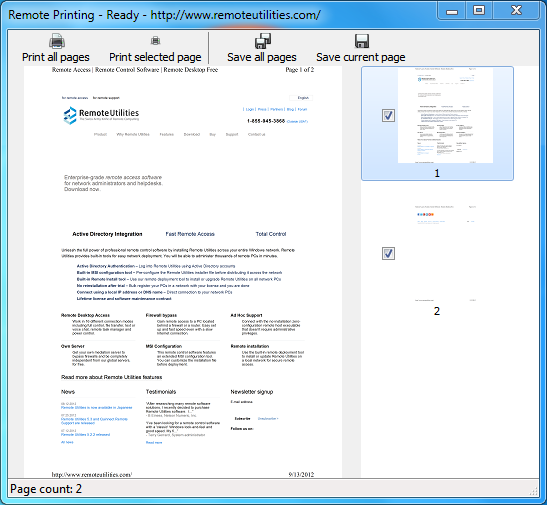 Remote printing will be included in the upcoming release 5.4 and will be available both for Free and Enterprise users. We hope that you will find it useful no matter whether you use Remote Utilities at home or at work. For the time being, you can download the latest version and then upgrade to version 5.4 when it is released.
Tell us what you think – your comments and suggestions are welcome.