The Best Mobile Devices for Business Use
Who doesn't use a mobile device these days? Even if somebody doesn't have a smartphone or tablet, it's only a matter of time before they get one. The modern work environment almost always requires some sort of mobile device for remote networking purposes. But which machines are the very best for business on the go? While the answer depends partly on the needs of your company, there are certain devices that tend to be better than the rest.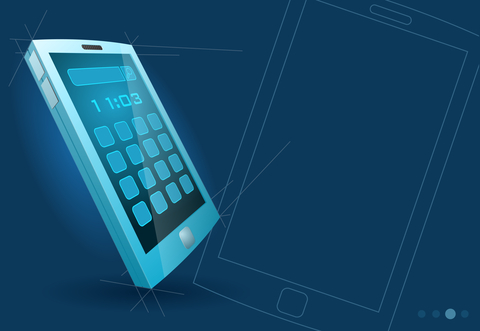 iPhone
One of the oldest smartphones but also one of the most popular and long-lasting, the iPhone has had plenty of time to streamline and perfect its business model. While all versions of this phone are good, the product really began to excel with the iPhone 4 and the release of its IOS 4. This version of IOS improved security capabilities to business class, making it one of the best phones you can have if you plan on doing confidential work on a business network. The phone is very customizable through the many different apps out there. The iPhone is ideal for email, web surfing, and calendar management as well. Overall, it represents a product that can perform almost all essential business functions well.
BlackBerry Torch
The story on BlackBerry phones for years was that they were excellent for checking messages but poor for web browsing, app use, and media presentation. The Torch 9800 changed things a bit, improving on the touch screen and providing enough power to have web-based applications as well. It uses the Android operating system, which makes it compatible with terrific online tools including Remote Utilities. Additionally, the Torch includes the same slide-out keyboard that most other BlackBerry phones use, which helps it maintain its status as an excellent machine for messaging and email communication.
Google Nexus
Google made the move into the mobile world by introducing their high-powered Nexus tablet. This is an affordable but very functional tablet that runs on the Android operating system, giving it all the flexibility you might need in a mobile device. The display is large and the colors are excellent, which is ideal if you plan to use the tablet for presentation purposes or multimedia use. The battery life is rated at eight hours, which can be excellent for people who plan to do some business on a flight or somewhere that they won't be able to get an easy charge. The existence of profiles can be useful if the tablet is used by multiple people, although you need to be aware of company security protocols at all times.
Samsung Galaxy
The Samsung Galaxy tablet is designed specifically for use in business meetings. It provides lots of processing power and storage space as well as a stylus-friendly touch screen that makes taking notes during a meeting easy. A multi-window feature allows for multitasking by running up to four different apps simultaneously. As with most non-Apple mobile devices, this tablet uses the Android operating system, which can be used with programs like Remote Utilities to provide a complete remote office experience no matter where you are. The Galaxy is on the higher end of the spectrum in terms of cost, but provides more than enough power and functionality to meet almost any office need.
Nokia Lumia 925
This product has the support of Microsoft, and the company has used it to help promote the mobile-oriented Windows 8 operating system. Whether you find it useful will depend partly on how much you value Windows 8, which certainly has a heated debate surrounding it. The phone does have a sturdy metal chassis, which makes it very durable for those who are in an environment where drops, collisions, and other accidents might occur. The large screen allows for a lot of multitasking, and the phone comes with support for the full mobile edition of Microsoft Office Suite. If your business places a major focus on Windows programs and you plan to do a lot of remote networking, this might be a good choice.
The intent here is not to endorse one mobile device over another, but rather to give a survey of some of the most popular and well-reviewed devices on the market. The final decision as to which device you choose for business purposes should be based on what sort of applications you tend to run, where your employees will be when they connect to the network remotely, and the funds available for the purchase of any mobile devices.