Pros and Cons of Windows Remote Desktop Services
The Windows Remote Desktop Services, or Windows RDS for short, is Microsoft's remote desktop tool which is customized specifically to the features of Windows in all its various iterations. This service is available in both Windows 7 and Windows 8, and offers a free way to access a Windows computer remotely. Remote Utilities also supports RDP connection.
More information about RDS, including a complete rundown of all the pros and cons of this software, can be found below.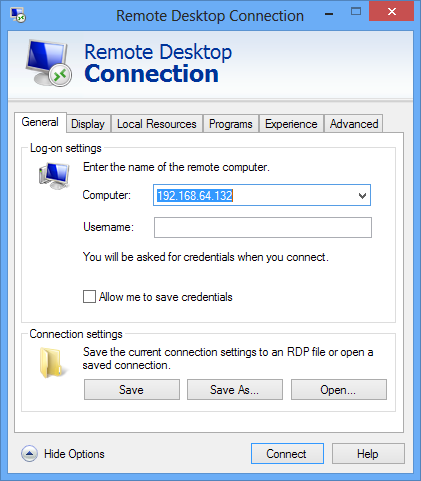 What is RDS?
This service, which is also known on some systems as the Windows Terminal Services, is targeted toward providing access from a distance for Windows users. This is ideal for businesses, especially if you have a centralized file storage but have employees who do a lot of traveling or who work from home. Because the technology was developed specifically by Microsoft, it has a great deal of compatibility with Windows and takes advantage of some special Windows only features. You can generally expect this system to work with both 32 bit and 64 bit applications on Windows, although you may have some compatibility issues when it comes to the remote access of certain third party products and programs.
Differences between Windows 7 and Windows 8
This service is available for both of the most recent Windows systems, although there are some differences depending on which version of the operating system you will be using. The Windows 8 version of the software is optimized for 64 bit programs only, while Windows 7 also caters to 32 bit programs. This is largely due to the tendency of most modern programs to use 64 bit software. That is not to say that 32 bit programs won't work with the Windows 8 technology, just that there is a slight chance of some unusual operation with the older programs. Windows 8 uses a per session IP virtualization system that is slightly more complex than its Windows 7 counterpart but which provides greater security.
A Wide Array of Features
RDS offers a wide array of features that puts it on par with almost any other virtual desktop software out there. You will be able to access all of your programs and files from afar, and you can expect full functionality of well over 90% of commonly used programs. It is worth noting that Microsoft's software suite is not as specialized as some other remote desktop software such as Remote Utilities, but the features that are missed are few and far between. In general, unless you work remotely most of the time, you won't even notice that these features are missing. RDS also does not require licensing or a fee to install, making it a great free utility.
A Long Journey to the Present Day
Some people may remember RDS, especially under its old moniker of Windows Terminal Services, as something that used to be very demanding on system resources. This was especially true if you tried to open multiple sessions, which would often lead to a computer crash. In this regard, it isn't that RDS has become significantly more streamlined, although some extra optimization has happened over the years. Instead, it is simply a matter of the hardware of most systems catching up to what the software is trying to do. If you use a modern computer, you should no longer experience lags or crashes when running multiple sessions.
Locking of the Remote Screen
The biggest disadvantage associated with RDS is that the system locks the remote screen when a session is started. This can make it very difficult for some levels of tech support, since the user won't be able to see what an administrator is doing during a help call. This is unfortunately one area that Microsoft still needs to improve upon, although future iterations of this software might be able to fix this problem. For the time being, you should be aware of this issue if you plan to use RDS for tech support issues. If you are using RDS when an issue arises, it is best to make sure that you have somebody who is very good at describing the fix process to another user to make sure that everything is perfectly clear.
When it comes to free remote utility software, Windows RDS is one of the best out there. There are a few drawbacks, but the software has improved greatly through different iterations of Windows, and there are very few other remote tools that can match the level of ease of use and customizability, especially when it comes to Windows machines.