"The code you entered is incorrect" error
Symptoms
When trying to add a new connection using the Add using code feature you receive the following message: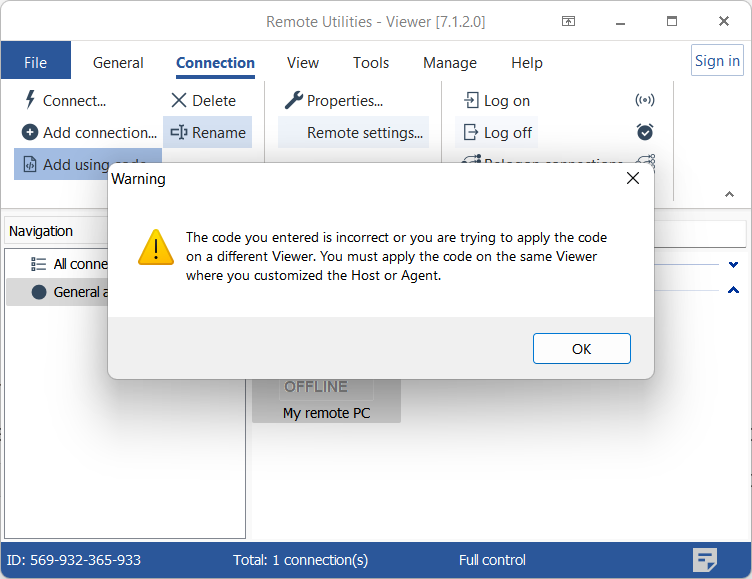 This error appears if the private key file used to decrypt the code is missing on the Viewer computer. Usually, it is because you are trying to add the code on a different Viewer PC than the one where you originally configured the Host/Agent file.
---
Solution
On the computer where you originally customized the Host/Agent navigate to C:\Users\user_name\AppData\Roaming\Remote Utilities Files\
Copy the file keys.dat to the same folder on the Viewer PC where you want to use the Add using code feature.
Restart the Viewer app.