Can I save the connection password on the Viewer side?
Yes, on the Viewer side you can save connection password for Single-password security and the login/password pair for Remote Utilities security authentication methods.
Note, that the passwords must be set (created) first on the remote Host side. Saving passwords and logins on the Viewer side just makes it more convenient to authenticate.
When using Single-password security
When prompted for password select the Save password checkbox:

When using Remote Utilities security
When prompted for login and password select the Save password checkbox: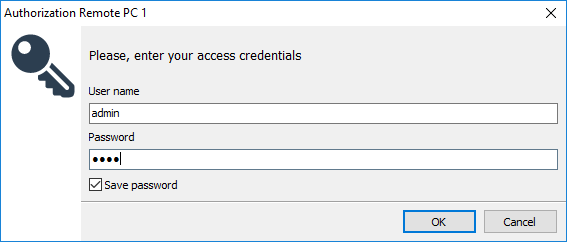 Editing saved passwords
The passwords that you save are available on the Security tab in connection properties: