Remote Utilities is very versatile remote control software. It allows you to connect via a LAN or over the Internet while using a direct IP address connection or an easy-to-configure ID connection for firewall bypass. You can also connect using a combination of these methods and manage all of your remote PCs from a universal management console called the Viewer.
Now we would like to share some tips that will help you become more proficient with Remote Utilities and save you lots of time and effort.
Save Access Password
You can quickly connect to a remote PC if you save the access password beforehand. Doing so will allow you to bypass the password prompt window and connect immediately.
To save the access password for a particular connection, go to connection Properties and check Save password on the Security tab. You can also save a name as the default username when you connect to that remote PC.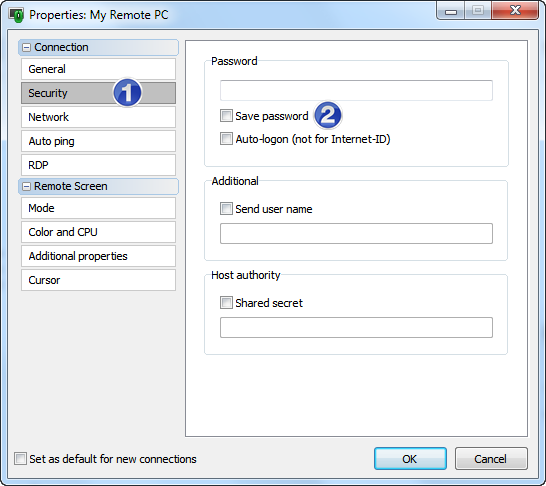 Logon and Logoff
Despite its name, this feature won't log you on and off a Windows user account. Rather, it connects you to a remote PC in "stand-by" mode, without any other connection mode (e.g. Full Control, View etc.) being active.