What is a monitor driver?
The monitor driver is no longer used in Remote Utilities starting from version 6.12 Beta 2 and later.
Question
There is an option to install a monitor driver during Host installation? Should I use it?
Answer
The monitor driver is only needed for the blank remote screen feature. This feature can be enabled in connection properties for each individual connection in your address book: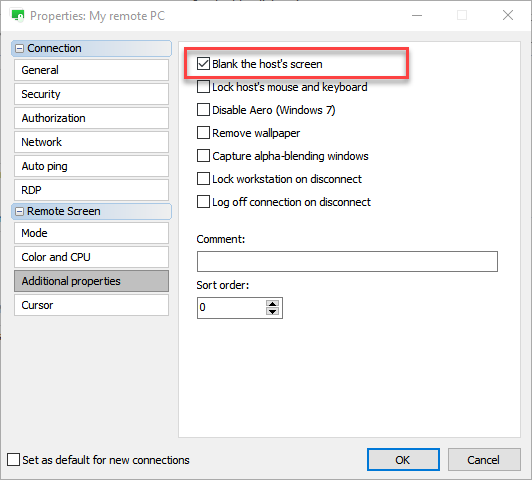 After the installation the driver can be seen in your Windows device list: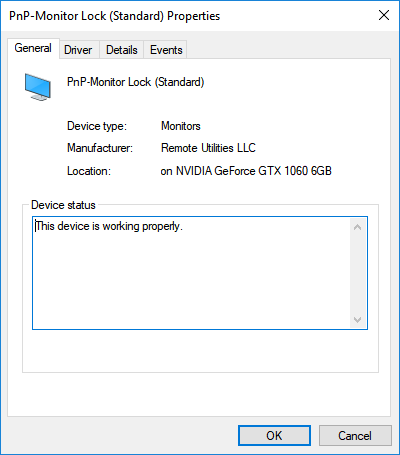 If you do not use the blank remote screen feature, you do NOT need to install the driver.
How to uninstall the driver
Using Host setttings
Open Settings for Host, navigate to Driver and click Uninstall: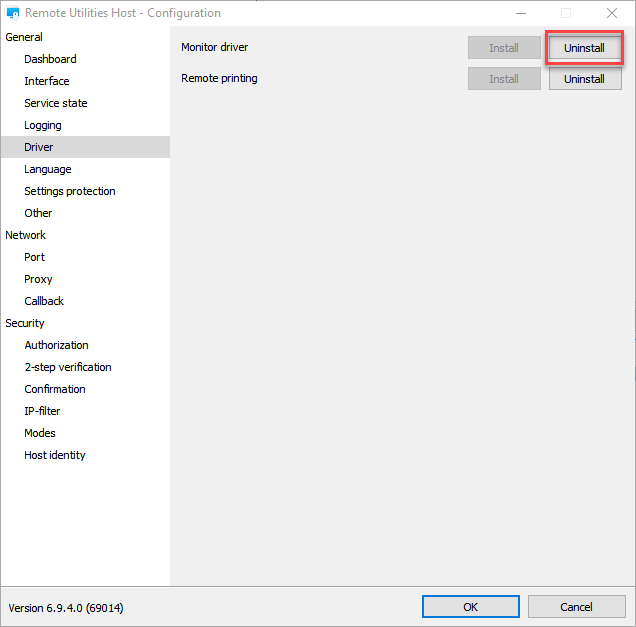 Using command line parameters
Use the /dispuninstall parameter to uninstall the monitor driver through the command line. See the complete list of command line parameters for the Host.