Remote Utilities 6.6 is now available for download. Learn what's new in version 6.6.
Search and navigation
Now you can do instant search across your address books in the Viewer. Start typing in the search field (1) and the Viewer will be updating the search results (3) on the fly to match your search criteria: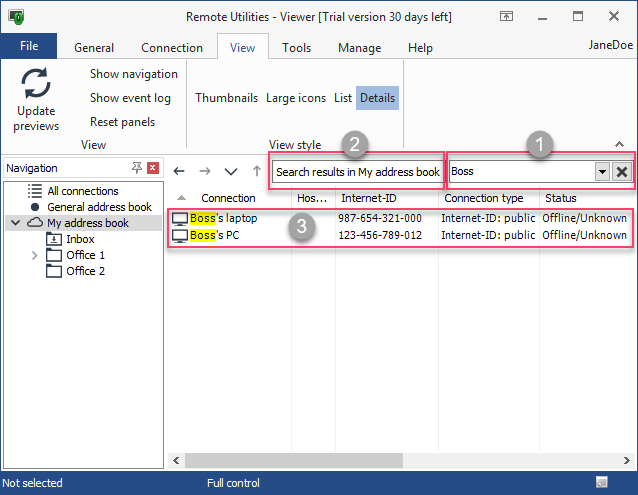 Searching scope (2) is limited to the currently selected folder or address book. If you want to search in a different address book just select that book in the left pane.
The new "All connections" item in the Navigation pane works as a smart folder that lists your connections across all folders and address books: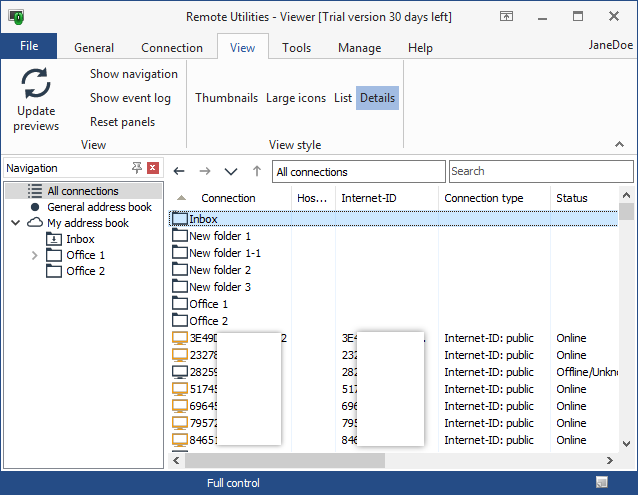 When used together with columns in the Details view the All Connections folder allows you to quickly manage your connections regardless of the folder they are located in.
Host notifications are less intrusive
Previously, if a remote user tried to install a custom Host package (e.g. a one-click installer) with the "Generate a new Internet-ID…" option selected, the program would prompt the user with a modal message. Clicking the Yes button was the necessary condition for the Host installation to continue: