We are happy to announce the release of version 6.10. This version has some major changes to how sending emails is configured in the MSI Configurator. For the complete list of changes please refer to the release notes page.
Starting version 6.10 you can specify your SMTP server settings in the MSI Configurator and therefore use your own email account for sending Internet-ID notification emails to yourself. You may use any type of SMTP server, e.g. a free account such as Gmail or a corporate email account.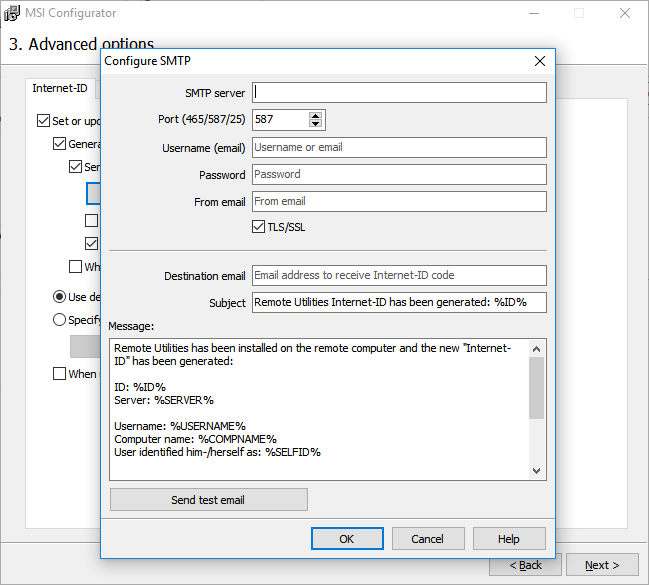 Important
The new SMTP settings feature will replace the old "Send via email" feature that used our company's mailing server.
With the new feature you can edit the message template. For example, you can translate it to your native language or otherwise alter the message. Just don't forget to include the necessary variables (marked "%") in the message.