Have you ever wanted to work from home? These days, it's much easier and more common than you might thing. Telecommuting is an arrangement that your company might make with certain employees in which the employee does not physically travel to a specific office but instead works remotely. Telecommuting should be handled carefully, however, as some issues can crop up. The best way to handle this is outlined below.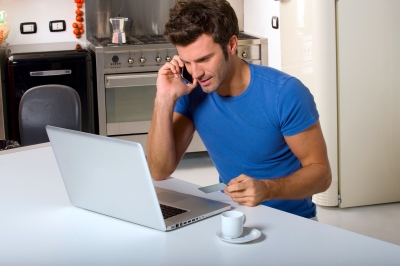 Pros and Cons of Telecommuting
Telecommuting is a very good way to maximize the productivity of certain employees. Rather than pay somebody for the hours they spend at a desk, a worker instead receives payment based on work that gets done. It can also be very useful for employees who need to balance their work with a complex family life or difficult schedule caused by illness and treatment. On the other hand, the negatives of telecommuting include a loss of routine, since the remote user isn't necessarily available at all times during the business day. Remote users also get less interaction with colleagues, which can negatively impact those whose positions require a constant flow of discussion and exchange of ideas.